CyberWebPAGE Online Support
Committed to providing round-the-clock care
At CyberWebPAGE we have built a reputation for ourselves as one of the best when it comes to building responsive websites that are optimised for search engines. But you know what has made us the darling of many people looking for the best website for their business? It is the fact that we are available round the clock to answer any of our clients' queries.
Our online support team is unarguably one of the best in the industry currently. This is because we believe in offering our clients real time assistance, whenever they want it. Our online support team are not only knowledgeable to handle all your needs or answer whatever questions or complaints you may have, but they are also friendly and professional with the way they handle whatever issues you may be experiencing with your website.
Frequently Asked Questions
What is a domain name and do I need this?
A domain name is your website name. A domain name is the address where Internet users can access your website. No two websites can have the same domain name. You require a domain for branding purpose. CyberWebPAGE offers its clients a FREE sub-domain YourName.CyberWebPAGE.com to test drive the initial website design and you may accrue your unique domain name latter.
What platform do you build your websites on?
CyberWebPAGE utilises the state of an art Content Management System (CMS) using DIVI The most popular premium and powerful WordPress theme in the world. Current World statistic 1,070,388 sites are build on DIVI platform, find more at www.BuiltWith.com
Still have questions?
I am exited and looking forward to assist you, I can definitely help you or at the least point you in the right direction.
Please fill the form on your right so that I can contact you and be of some assistance.
I normally reply within 24 hours.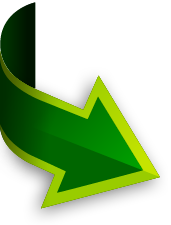 How much does a website cost?
The cost of a website can vary depending on various factors, however CyberWebPAGE has simplify this process by offering a flat modest entry level package fully inclusive of : 1 Domain Name, 1 Domain Holding Page, Hosting (5GB Storage), 1 Email Address, 1 Year Updates & Support for one-off fee of only £27. Our website projects generally start in the £250 range for basic business sites and range upward depending on your unique needs and requirements.
How long does it take to build a website?
The CyberWebPAGE dedicated team can deploy the site with dummy text and wire frame within 3 working days, and once we have all the content (text and images from our clients), it should take approximately 2-3 weeks for us to design and build a typical website of 5-10 pages.
Contact CyberWebPAGE Team